Ok ladies, I am going to tell you what you really need in that hospital bag when you go in to have your baby. I googled lists and packed everything that they told me to pack but there were some items missing that I think you would benefit from.
1. Toilet paper: I know this seems weird, why would I pack toilet paper when I know the hospital will obviously be fully stocked. Well, the truth is after you have pushed a watermelon through your tiny passage you are going to be very sore, especially if rounds of stitches were necessary to put your precious prized possession back together. You will want the softest tissue to use down there and the hospital brand is one-ply which will feel like you are wiping yourself with sandpaper.
2. Baby wipes: I don't know about your hospital but the one in my home town does not supply baby wipes. They do give you face cloths that you can use but sometimes you just need wipes.
3. Mesh underwear: I ended up having a C Section and I am telling you I would take these mesh underwear over any Victoria Secret any day. In the hospital, they provide you with one pair and that's it. The nurse I had in recovery secretly slipped me a second pair and after experiencing how comfy they were I would have held someone at gunpoint just to get more. So do yourself a favor and buy some to take with you and for recovery at home. You can find these on http://www.amazon.ca or http://www.amazon.com
4. Nursing PJs: If you plan on breastfeeding buy yourself a nightgown for nursing. The hospital gowns are not breastfeeding friendly. I bought mine at http://www.thymematernity.com
5. Baby outfits: When packing your take baby home outfit make sure that you pack a few different sizes. I packed a NB sized outfit and my baby came out weighing 9lbs 7oz (hence the need for the C Section) I managed to squeeze him in but he pretty much went right to 0-3 months.
6. Maternity clothes: Most of us don't have the pleasure of walking out of the hospital wearing the clothes we wore pre-pregnancy so pack comfy maternity pants for the ride home.
7. Nipple cream: If you are giving breastfeeding a shot then pack that nipple cream. I got blood blisters on one nipple the second day of trying. http://www.earthmamaorganics.com
8. Baby nail clippers: Not everyone will need to cut their babies nails right away but my little guy was 4 days overdue so his nails were a little long. My favorite nail clippers are the snipper clipper by Fridababy. Lots of places sell the fridababy line, I got mine at http://www.babiesrus.ca
At Home Care
After coming home from the hospital you are still going to be sore and nothing is going to be right down there for at least 6 weeks especially if you end up with a C Section. One thing that some people don't warn you about is hemorrhoids. I know this may be a bit of a taboo thing for some people to talk about but it's real. I have talked to some mothers that have never experienced it and others that are still dealing with the issue years later. Hemorrhoids are the painful swelling of veins in the rectum. There is really no cure for hemorrhoids it's just mindful care so that they will eventually shrink and not bother you. You will want to have the following on hand to help relieve the uncomfortableness.
Sitz Bath: This is a basin that you fill with warm water and it fits on your toilet seat. The warm water will help to shrink the hemorrhoids. Do this 2-4 times a day.
Witch Hazel: Keep the witch hazel in the fridge and apply with cotton balls.
Creams: There are over the counter creams that you can get at the drug store but I would tell your doctor and he/she can prescribe a cream for you. The over the counter cream that I recommend is anusol.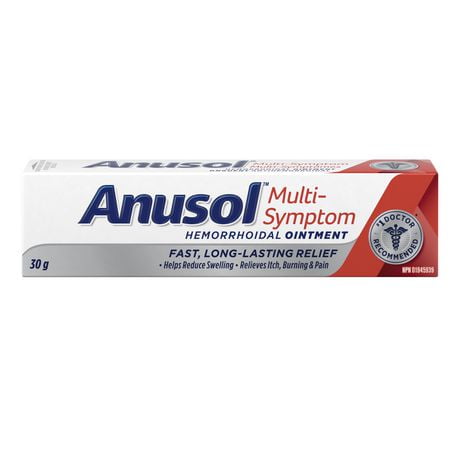 Tucks Pads: These are medicated cooling pads that relieve discomfort.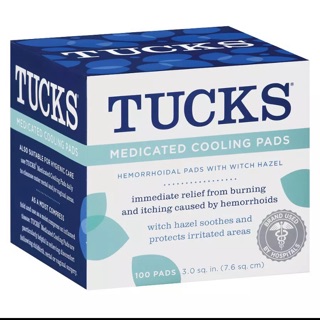 A high fiber diet and lots of water will help keep these pests at bay. Any kind of strain from constipation and they will return with one bowel movement.
Another must-have at home is a Fridababy momwasher. I was able to sneak a hospital brand one and I used it all the time. When everything is swollen and sore down there the last thing you want to do is take toilet paper to clean yourself after using the bathroom. So definitely put this on your postpartum list.